Path Of Exile 3.0 Blade Fury Blade Gladiator: League Starter Build Guide
R4PG Game Store
Date: Oct/16/17 02:34:44
Views: 4744
Today we are sharing with you this awesome Blade Fury Blade Gladiator build summary. Before you start the Path of Exile 3.0, you should check this starter builds first. This is perfect for starting out the latest league and it is ideal for keeping enemies at bay, which is good if you are feeling a little bit overwhelmed with what POE is throwing your ways. So grab your Path Of Exile Orbs and see why Blade Fury Blade Gladiator is the way to go.
The first thing we want to say is that this is a build that is very flexible. So while it is going to start you off on the right foot, you can then tweak it to your personal preference as you get better at the game. These are the reasons as to why this build is something that you should think about using.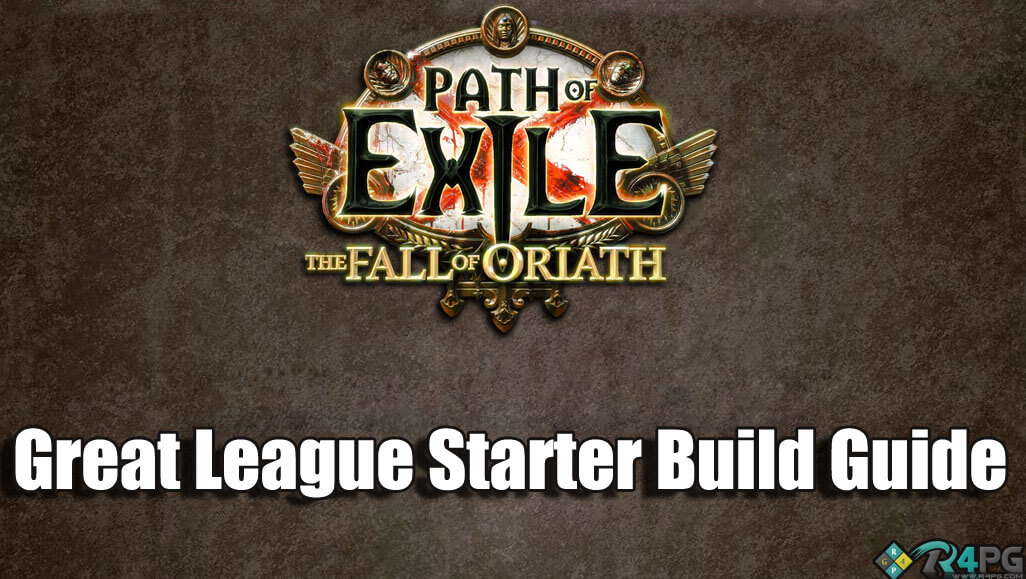 Easy To Start: The main reason we have picked this as a build is that it is easy to start and can be done from relatively inexpensive uniques and items. With this thought, you can easily level up all the way to the end of the game with this build so it is something that can serve you well for the long haul.
Use Claws: As you have guessed, claws are what you are going to be using and you will be dual wielding. You want to have a Hellions Claw and then a stronger one like a Scourge Terror Claw, but if you are short on POE Orbs or funds, in general, you can still have great success using two Hellions Claws, at least to start with.
Great Offense: Blade Fury is the skill that you are going to be using. It is especially deadly when going for a single target, but it can also do well against groups. If you dual wield you get some great bonus like 10 percent attack speed, 20 percent more physical attack damage and 15 percent chance of blocking.
Strong Defense: This is a great build for those that are sick of dying so easy. Evasion is the first layer of defense. Attack and spell block is your second form of defense which serves as a backup in case your evasion does not work. Depending on your gearing and Ascendancy conditions, you can have a 50 – 70 percent chance of the enemy missing the attack!
Ideal For Fast Players: making use of the Blade Fury Blade Gladiator is something that is really going to make sure you can fly around the map. You can go from enemy to enemy really quickly, hacking and slashing as you do. It is the kind of build that is ideal for players who want that fast paced combat. While it does allow you to run and gun so to speak, the build does also provide you with a lot of protection from attacks so you really do get the best of both worlds with this.
We want to thank you for taking the time to read this. If you want the full build guide then make sure you give POE YouTuber, Engineering Eternity a look as you can see all of the ins and outs of this build and why it can be so effective. Also, we are still offering the best deals on poe orbs as you can save some major money as you can still buy poe currency in our Hot Sale!!!