Madden 18 - 4 Confirmed Gameplay Improvements
R4PG Game Store
Date: Jun/26/17 00:50:47
Views: 2596
There was a lot of exciting news revealed at this year's E3, but EA Sports at their EA Play event also had some really cool stuff going on, especially in regards to Madden 18. As you can tell by the fact we have had a Madden 18 Coins section on the site for a while now just ready for when the game is released, we are very excited for this year's game. Well at EA Play some exciting new gameplay improvements were revealed.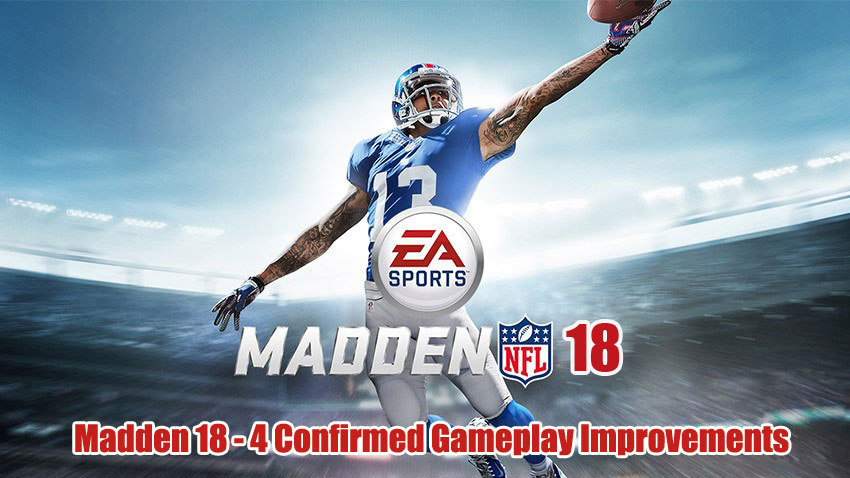 Quarterbacks & Receivers
It is now easier than ever to pick what receiver you want to throw the ball to. Sure you could do this before, but the fact it is streamlined and made easier is awesome. You can choose overall, height or speed when it comes to who you want to throw the ball to.
Different Play Styles
EA really have everyone covered this year with three different styles of play. Competitive, simulation and arcade. Of course, each mode will offer something different and we are excited to get our hands on Madden 18 to see what each one offers.
WR/DB
There has been some big work on the wide receiver and defensive back relationship. There is far more mechanics and you have much more choice in regards to what your wide receiver does and on the flip side of this, you have far more choice for what you do on the defensive end.
We have talked about this before on R4PG.com. But this year Madden is adding a new story mode. EA had amazing success with their story mode in Fifa 17 so it is very interesting to see what a Madden story mode is going to offer.
EA has promised lots and lots of little changes and tweaks to the core gameplay. Changes that are going to give us more control than ever before and we really cannot wait to check it all out. If you are just as excited as we are, be sure to keep looking at our Madden 18 Coins page to see just how low our prices are.