Check Out The Fantastic Path Of Exile Tornado Shot Build
R4PG Game Store
Date: Jul/03/17 01:18:54
Views: 3979
We are very excited to offer you guys a very special offer on all of our Path Of Exile Orbs right now. But as you know, we also like to share really cool and interesting things about POE that we find online. One of our favorite things to share is awesome new builds that we come across and today we have for you a Tornado Shot Deadeye Ranger that is just so much fun to play as.
This build comes to us from the YouTube channel, Path Of Exile Builds who as their name suggests have some epic builds on there. But this one really caught our attention as it allows you to be a strong and fast character, but at the same time you are able to keep a decent distance from the enemy, all the while being able to dodge pretty easily and dish out some heavy duty damage.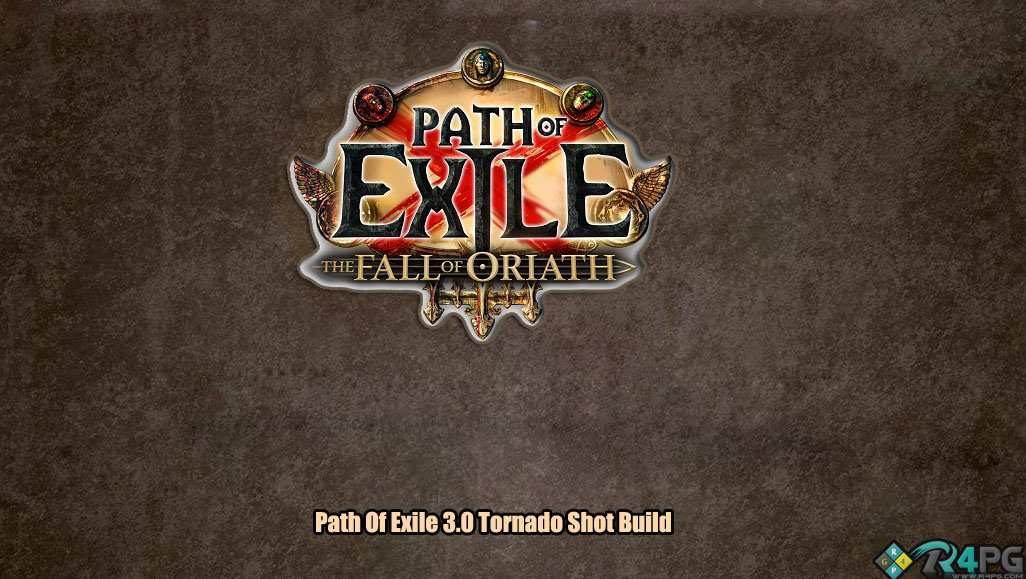 One of the things that is worth noting about this build is that there is only one mandatory unique for the build and that is the Essence Worm Unset Ring, you simply must have this if you want to do this build. They do give you some recommended uniques as well and in some categories, they have a couple of things that would work. One thing though that they say is a recommended unique which we feel is pretty vital to the build is the Reach Of The Council Spine Bow. They do have another bow, but we suggest you go for this one.
If you like to play POE in a more fast paced kind of style, we are sure you are going to have a lot of fun with this build. So give it a go and let us know what you think. Plus make sure to stock up on plenty of POE Orbs as our Hot Sale is still going on!