Important Changes Made To Path Of Exile Beta
R4PG Game Store
Date: Jun/10/17 01:24:26
Views: 2628
To say that us here at R4PG are huge Path Of Exile fans is a huge understatement. We prove this by making sure we offer the lowest prices on Path Of Exile Orbs as we possibly can! Anyway as you all know, Grinding Gear Games are always tinkering with POE and a few changes have been made and we want to give our thoughts on a couple of them.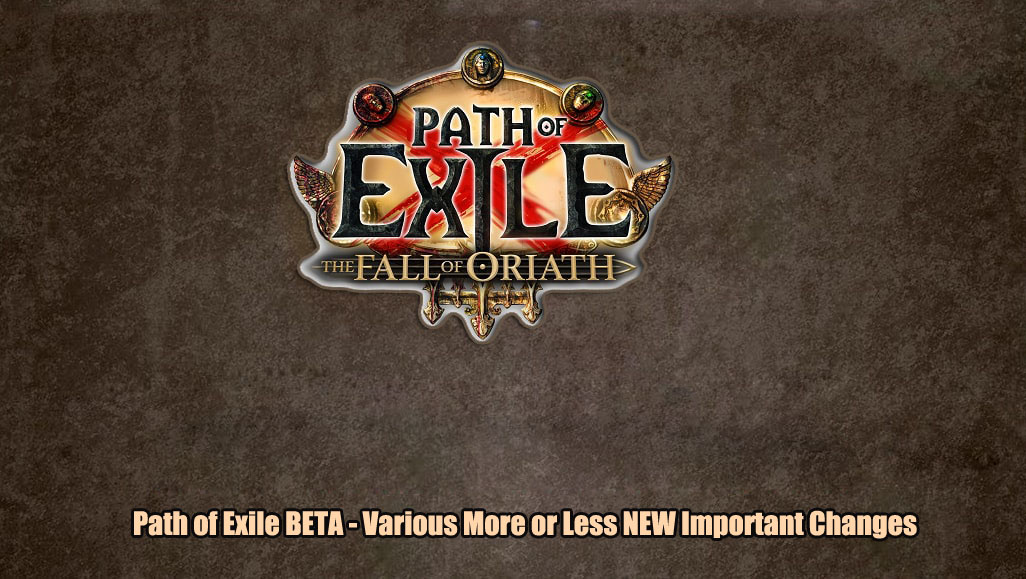 The UI Has Changed
Well not the whole game, but the character creation has had its UI theme changed so that it fits into the Fall Of Oriath theme more. Not a huge change, but still a pretty cool one.
Water, Water Every Where Won't You Take A Drink?
There has been a lot of polish applied to this most recent update. Most of it is not really noteworthy, just things looking a little better. But what has been greatly improved is the water. It actually looks real now and we cannot praise the team enough for the work they have done here. Sure water is not a big deal, but if everything else in the game is eventually going to get this kind of graphical spit shine then we are very interested to see just how amazing POE will look in the coming months.
Mini Map
We went into more detail about this in another blog post. But Grinding Gear Games have done such an awesome job with the mini map we felt the need to praise it again. From a fully detailed map to a barebones, do not really notice it. The new , map is ideal for everyone.
So there you have it some pretty interesting although not huge changes to POE. Just remember if you want to make sure you are fully stocked up on Path Of Exile Orbs then head to our Hot Sale as all our POE Currency are on offer.