Lets go on discussing whether Path of Exile is P2W or not
R4PG Game Store
Date: Jan/24/17 00:19:23
Views: 3692
We did a discussion of whether POE is P2W or not last time, we received many players' response this week. You can also discuss on our Facebook and Twitter. Lets check out what did our players say this week:
Pay 2 win is some sort of competitive advantage. Buying items or increased quantity would be pay to win. Not so much with stash tabs.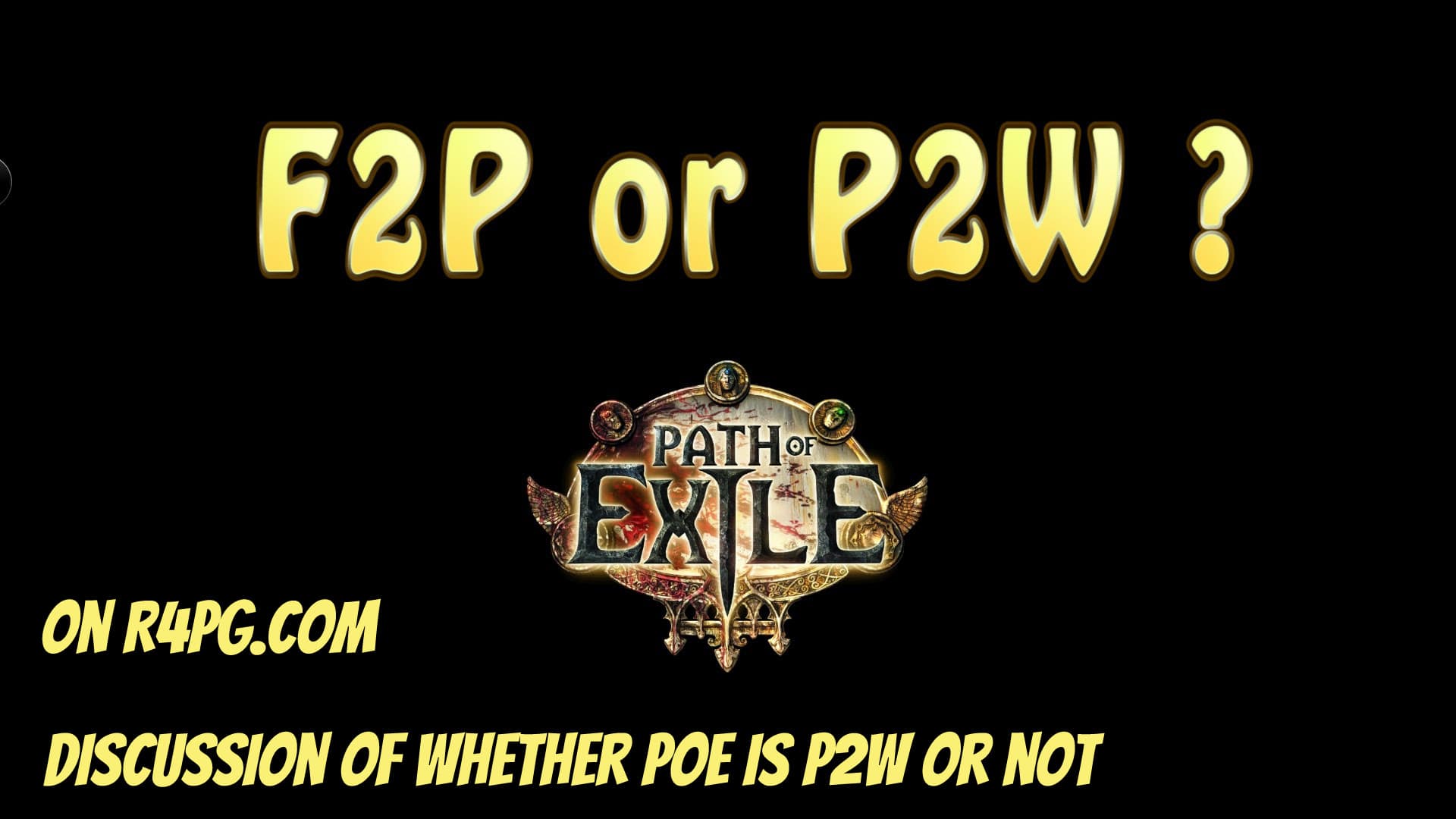 "fenrir214" said: I would argue that in games, time is money. More stash tabs means you can list more items more conveniently, in the same way that you can pay money to rush item research like in Warframe.
The way I see it, spending money gives you an advantage over those with only 4 stash tabs, which leads me to the idea that stash tabs are at least a little p2w especially with the inconvenience of mules. That said, I think the system is fine and certainly better than any other p2w game I have played.
Will continue to support them, but hope they avoid convenience based mtx in the future. Yeah I suppose it really just depends how you view p2w, I think that any advantage gained adds an element to a game, but I certainly understand why others draw the lines where they do. I am thankful that Grinding Gear Games hasn't gone further than stash tabs for the convenience factor as of right now the game is the best and most fair (in terms of how few arguably p2w elements there are) f2p game on the market. Really glad they have not done anything like WoW to buy endgame characters.
"andinuad" point: Path of Exile is in practice "Buy to Play" with a generous trial version.
Paying gives you significant advantages compared to not paying, but quite quickly paying more money does not give you any significant advantage, hence why it is in practice buy-to-play.
"WaXxX22" said: you can buy premium stash tab to make it easier to sell stuff but that's the only thing, the other things are only QoL things and that's all
Grinding Gear Games did release a Pay 2 Win thing a while back where you would buy firework that said "You Win" which made it so you could "pay 2 win"
"nillyjay" said like this: You can pay for convenience (more/unique stash tabs) and pay to look cool with different armor/weapon/skill effects. While the tabs are very nice to have, they are absolutely NOT required to be "successful" in Path of Exile.
Until they start selling items that boost experience or guarantee high end drops, this game is not P2W. I doubt that will ever happen.
As for me, I feel Grinding Gear Games is one of the few companies out there who deserve the extra money they get with their free to play model. They do a really good job of providing updates and new content on a regular basis.
"Elijahph"said: Yes there is pay 2 win in path of exile, when you buy premium stash tabs it allows you to list all your items to Path of Exile trade from in game, if you do this through third party software it takes longer thus giving players who pay a time advantage.
Also the game is pretty much unplayable with 4 stash tabs now, knowing what to keep and what to throw away (being more efficient in other words.) You will still max out 4 stash tabs in about 3 days of a new league. I normally find myself using about 30 tabs each league.
Because the discussion is too hot, we will divide the discussion into 2 parts. The 2nd part will be posted tomorrow, please check the update then...