POE Changes To The Harbinger League
R4PG Game Store
Date: Aug/15/17 03:30:55
Views: 3244
Hey guys, first of all, huge thanks to those who have been checking out our Path Of Exile Orbs. We love offering you low price Path Of Exile currency so keep on checking back for our special offers. Today though we want to talk about the recently announced changes to The Harbinger League. This was posted over on the Path Of Exile official forums and we wanted to give our input.
The first thing that we noticed was the talk about difficulty. We do not really know anyone who had much trouble with Harbingers, only really when their minions got in close meaning players could attack from distance and be pretty safe. Well, Harbingers are getting new abilities, abilities that can directly attack the player all the while making their minions stronger. It looks like those who said Harbingers were too easy and wanted more of a challenge will get their wish!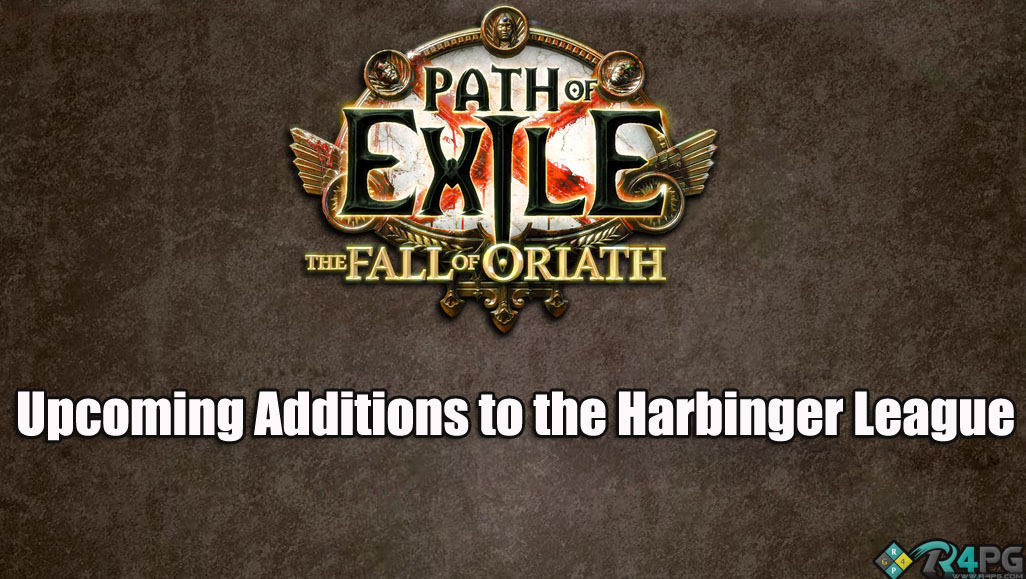 They have also said that players will not have more of a chance when it comes to getting Harbinger Shards. This is because they are making some adjustments resulting in there being more Harbinger Shards and Engineer Shards dropped and fewer Transmutation Shards. Players should see an increase in the amount of shards that are dropped in general so that is nice. Also, Grinding Gear Games have said that Harbingers will appear more often in maps, be generally tougher to beat and have much more minions!
We really like the sounds of these changes. They will make it fairer, but also a lot more challenging, but it sounds like they have that perfect balance of challenging, but still fun. Be sure to stock up on our Path Of Exile currency before you take on the Harbinger League!