Revelation Online – Plenty of Reasons to Play!
R4PG Game Store
Date: Mar/18/17 01:16:45
Views: 3253
With new MMORPG's coming out on a near-weekly basis, it's hard to come across one that is worth both your time and effort. Well, I can quite confidently say that after spending some significant time in Revelation Online that this right here is an MMO that's worth a chance – and I'm going to give you a number of reasons on why that is exactly the case.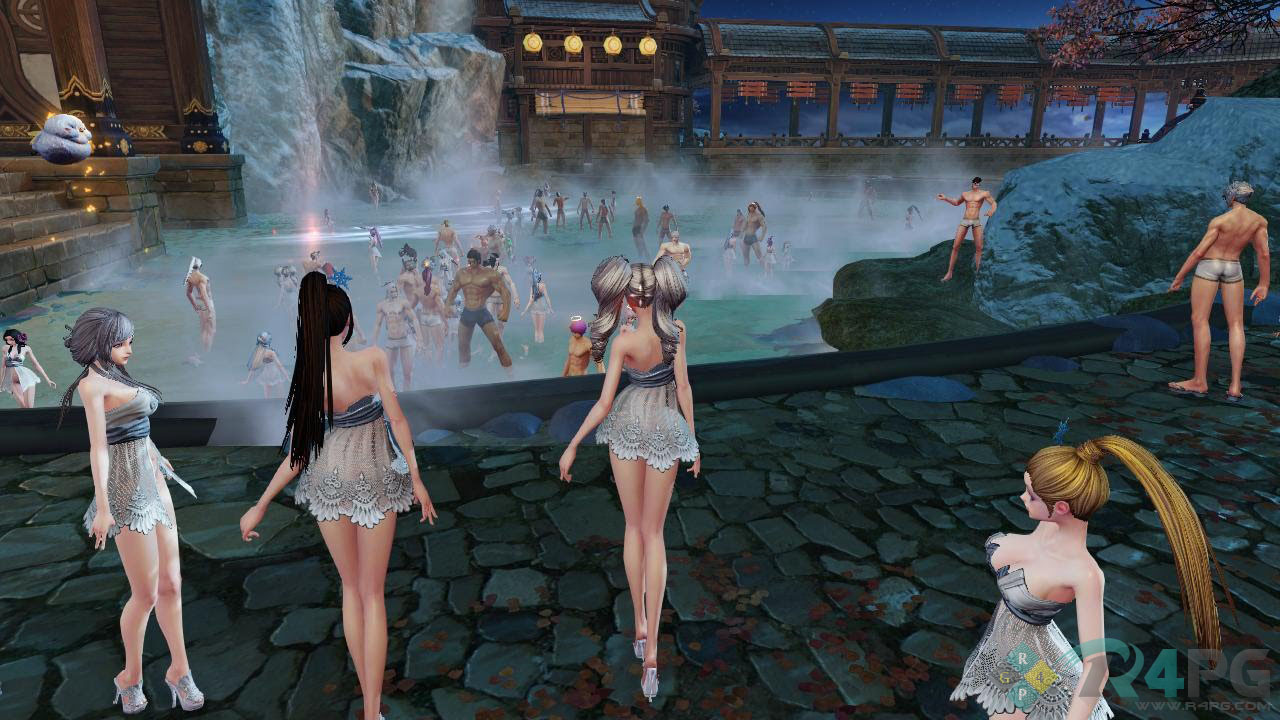 Combat
First things first, combat is one of the most important parts of any MMORPG that comes out nowadays and Revelation Online is no different. So, it's a good thing that the combat in this MMO is both fast and satisfying all rolled into one!
Out of all 6 classes you can pick and choose from, each and every single one of them has their own way of being played that you can personalise as you see fit; all depending on how you enjoy playing that class/role. Whether you're a tank, taking all the damage and dodging when necessary, to targeting your teammates with healing magic to keep them up and running, or beating your combatants within an inch of their lives after less than a couple of seconds. Doesn't matter how you choose to play your favourite classes, each one will have you sticking around for hours on end in the long run!
Flight
In some MMO's this might seem a tad novel, but it is one of those things that you will quickly come to miss if you've played games that allow you access to it whenever you see fit. Unfortunately you can't fly from the very get go, but by the time you reach level 30 you will be able to sprout wings and fly wherever and whenever you please!
Character Customisation
This is one of those things that not many MMO's manage to do successfully, but it's safe to say Revelation Online has managed to do a wonderful job with its character creator. You can make the character of your dreams – whether you want them to look like you, your best friend, or your favourite fictional character of all time. The possibilities are practically endless with this one MMO and you can easily lose hours just trying to fine-tune your character in whatever way you see fit.
Autopath
Every now and again, we can get a little bit lazy and the last thing you want to do when that happens is hold the walk forward command until you finally arrive at your destination just outside of a new NPC. To combat such a dull and uninteresting part of most MMO's there is an autopath button that you can press at pretty much any point you see fit to go straight to your desired location without any more input from you. Being able to have a quick five minutes to stretch your legs or whatever else and still manage to make progress in your favourite MMO is an extra feature that I don't want to have to be without ever again.
Character Progression System
When it comes to MMO's, you want to be able to design your character in every way you see fit; both visually and in terms of how they fight or help the group. Considering that you can start 5 different versions of the exact same class, spec each one of them completely differently, and still wind up with completely new and interesting ways of playing that character is all quite impressive and is not to be missed.
It doesn't matter whether you'd prefer to build a completely tanky hero who can survive beating after beating without a single flinch or a DPS that can take out most enemies in nothing more than one, quick shot. Hell, you can even have a bit of a combination of the two and manage to both sustain and deal damage to create a character that is perfect for solo-content. You can well and truly design your character as you see fit with the progression system and while you may find a main character that you love to play; you're bound to create another character that you might enjoy just as much.
There really is a lot to enjoy in Revelation Online, you've simply just got to go out there and make a start on it. Take my word on it; you're not going to be disappointed in the least!