MapleStory2: General Guide On Early Release
R4PG Game Store
Date: Oct/06/18 01:58:03
Views: 2791
As MapleStory2 was officially released on Steam, a large number of new and old players poured into the game. MapleStory2 is a mmorpg that incorporates many novelty and fun elements. After a long test, we are very happy to see the release of the game. Some new players are in urgent need of some empirical guidance at the beginning of the game. Some of the suggestions below hope to help these players.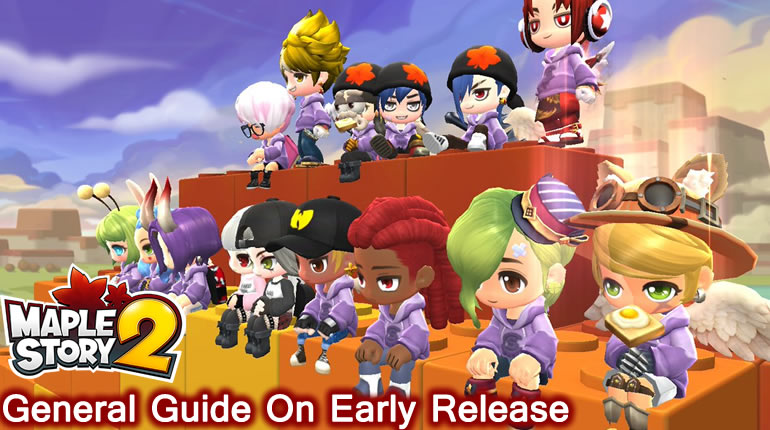 First, you will want to create as many characters as you can to grab the names that you want. You will also want to finish the tutorial and then change your keybindings to what is comfortable for you (can't change until you finish tutorial and arrive at Lith Harbor). If you are curious as to what keybindings I use, check out the Settings page. For those interested in grabbing a guild name, you should also get 2000 Mesos and immediately create a guild (press G on default keybindings).
Second, you should focus on getting dailies done when the game first releases. Assuming the game will have a release time and daily reset time the same as what we had on CBT2, we will have 7 hours before the first daily reset. It is possible to get to level 50 (the headstart cap) in that time if you try really hard, and you can start on finishing the dailies before the reset. Even if you don't hit level 50 during that time, you can still finish some of the dailies that are available at all levels. Choja's Data Compilation (found here gives a good summary, but make sure to look at the Daily/Weekly section of this website as well. Release Guide To add on to this, if you finish gathering, you may notice that your gathering level has gone up and that you can craft the next tier of materials. If you can, you should also gather those materials until your gather no more. You will also want to craft consumables that will enhance your gathering. On the first day you can get to rank 3 in all life skills.
This statement is not rigorous that you shouldn't do exploration goals until you hit level 50. You will want to get complete exploration goals to get AP, so you might as well complete them as you go through the epic missions. There will be plenty of sources for EXP besides the exploration goals.
Do not complete the enchanting Maple Guide mission. Not completing the mission will let you go back to that instanced map and buy Onyx Crystals from the NPC for 2000 MS Mesos. Once you complete the mission, you cannot go back.
As you level up, equip the pieces of equipment that are better than what you are currently using, and dismantle the old pieces. If you cannot dismantle the old pieces, sell them to an NPC. If you can't sell them, just throw them away or put them in storage. Save the Onyx Crystals for when you hit level 50.
When you hit level 50, all of your daily and weekly dungeon clears are completely reset. This means that when you are around level 47-49, you have the option to go back and clear dungeons for rewards and completing trophies before you hit level 50 and reset your dungeon clears. Check the AP/SP Acquisition page to see what trophies are attached to dungeon clears.
Now that you are level 50, you may go do all the level 50 dailies that are available to you.
When you start doing dungeons at 50, you have two options. First is to buy level 50 gear from the Black Market to increase your gear score and then upgrade it to the point where you can start doing the harder dungeons without wasting daily and weekly dungeon clears. The second option is to start with the basic level 50 dungeons and try to get the epic gear and upgrade them to the point where you can advance to the next dungeon. In CBT2, the dungeon progression was Blueshade -> Fire Dragon -> Temple of Immortals, but the release will introduce many new dungeons, so let's wait and see what's going on.
After the game is released, our website will continue to bring the latest guides and news about Adventure Island 2 to the players. Players who like Adventure Island 2 should always pay attention to us!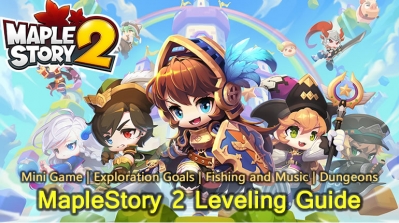 13
Oct
Here have a guide about how to quickly leveling in game. This guide is not only about how to leveling, but also is a detail introductions about the Mini Game. Exploration Goals, Fishing and Music, etc.