Features In Madden 18 That Could Change The Game For Years To Come!
R4PG Game Store
Date: Jul/01/17 01:47:30
Views: 2478
We have noticed that a lot of people have been looking at our Madden 18 coins page so there is clearly a lot of interest in this year's game. We want to share with you just a couple of the things that are in Madden 18 which we feel are going to be great and actually shape the game for years to come.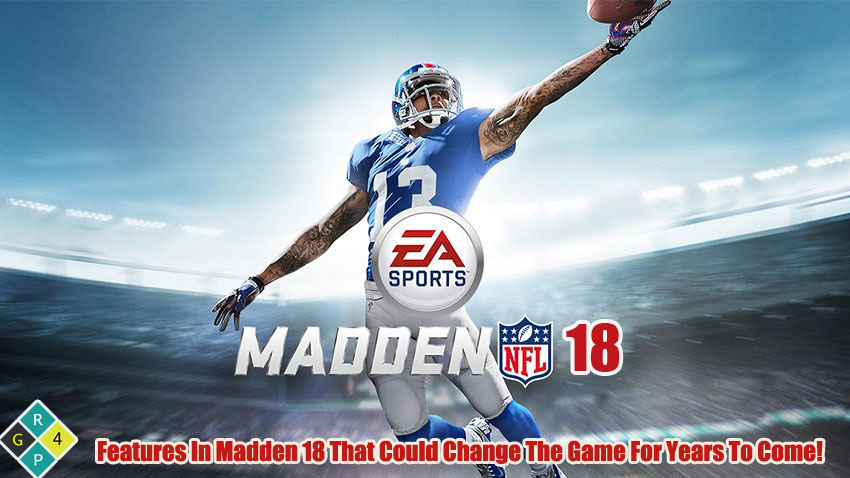 Frostbite Engine
We cannot praise EA's decision to use the Frostbite Engine high enough. The game looks amazing, but the gameplay is also different now. Players move better than ever and as this is the first year of them using Frostbite, we feel that this is going to just get better and better. Frostbite just gives the game a different and dare we say better feel. Playing the game at conventions is something that has gotten many people very excited for Madden 18.
Target Passing
Passing in past Madden games has been pretty much automatic, but this year we have target passing which gives the player full control over where the pass is going to go. Wow, talk about a game changer! Giving the player this much control is great as it means skill is going to be a factor, but so is human error which is sure to make for some very exciting multiplayer action, We have a feeling that as exciting as target passing is. It is a gameplay change that is going to take a little while to master.
We would have loved to have talked about Madden 18 even more as this year EA Sports really are going all out and there is just a ton of great new content being added to the game. We would go as far to say that if there is a year you do not want to miss out on Madden or get sucked back in by Madden, it is this one!