What Version Of Madden Is Right For You?
R4PG Game Store
Date: Jul/31/17 00:54:27
Views: 2370
We are huge fans of the Madden series and actually if you want Madden NFL 18 coins, you will not find a better place than R4PG.com! Today we are talking about the two different versions of Madden that are going to be available so you can get an idea of what version is right for you.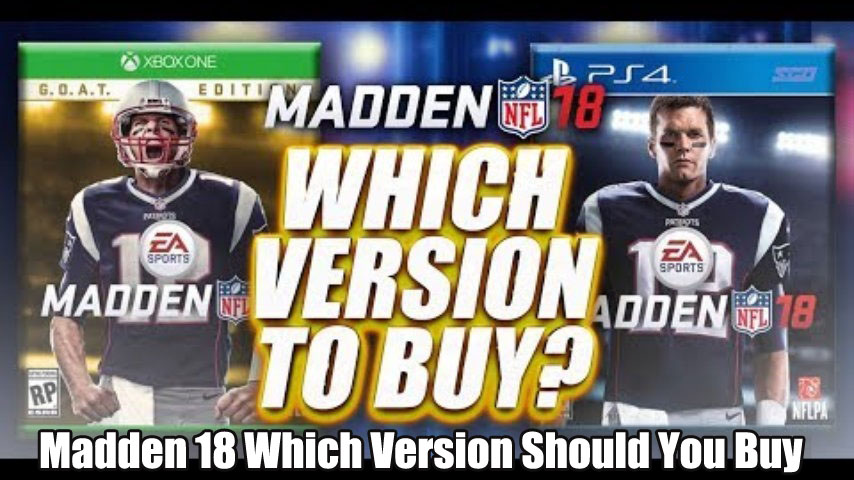 Madden 18 G.O.A.T Edition
This is basically the special edition of Madden this year. Each year there is some kind of special edition of Madden and this year it is called the G.O.A.T! But is it really the greatest of all time. Well, it will cost you around 80 bucks so it is much more expensive. But you do get to play the game 72 hours before the standard edition is released. This though is not the main perk. You also get a ton of stuff. You get 1 Elite player, 2500 contracts, 12 squad packs and a uniform pack just to name a few of the perks. In other words, if you are into Madden Ultimate Team, you really should consider paying the extra 20 bucks and getting this version as the stuff you are getting is worth way more than that.
Madden 18 Standard Edition
This here is the bog standard edition that you will just walk in and pick up (or download) it will be around 20 bucks cheaper than the G.O.A.T edition and in all honesty, if you do not play Madden Ultimate Team this is the version for you. Paying the extra 20 bucks just to play the game a couple of days early is crazy!
We think the G.O.A.T edition of Madden 18 is fantastic for those who are into Madden Ultimate Team. But those who just like to play casually, you guys save some money and go for the standard edition.