Path Of Exile Charge Dash Skill Preview
R4PG Game Store
Date: Jul/20/17 03:23:57
Views: 3770
First of all thanks to all of you who have checked out our POE Currency Hot Sale! We have offered POE Orbs at the lowest prices online and you guys have loved it! Anyway, today we are looking at a new skill, Charge Dash. This was just recently announced over at the Path Of Exile Forums and we wanted to give our input on this interesting new skill.
To start with this skill is very interesting in that it works in two ways. The first and most obvious way is that it moves you quicker. From the video it looks like you start channeling and once you do a mirror image of yourself will appear. You can now move this and when you stop channeling that is where you will appear. We are not sure just how far forward it can take you, but getting over gaps, avoiding something nasty and in general just getting a step ahead will all be possible with this new skill.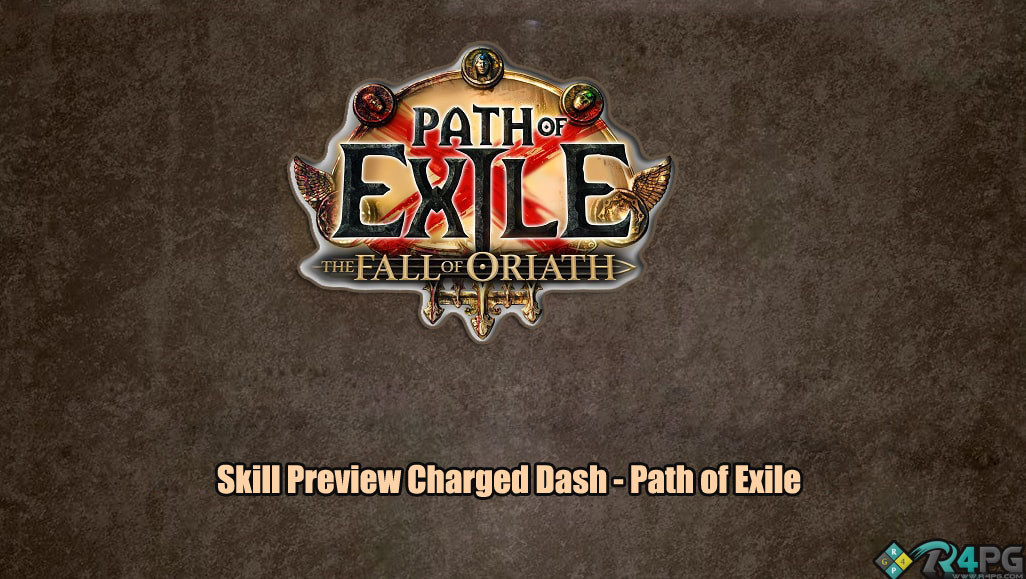 The other function that this skill has is that it actually damages opponents. This is a lightning attack and the area in between where you started channeling and where you appear will actually dish out damage. It is a very cool skill, one that is useful in many different ways. We cannot wait to see people running around a map with this just damaging enemies as they go.
We have really loved most of the new skills that Grinding Gear Games have added to Path Of Exile, but Charge Dash is one that we really cannot wait to try out for ourselves.