Path Of Exile The Fall Of Oriath Coming This August
R4PG Game Store
Date: Jul/13/17 01:27:43
Views: 3298
As you can tell we are huge fans of Path Of Exile here at R4PG.com. That is why we have been offering you the cheapest place to buy Path Of Exile Orbs since the game has been in early beta. Well like you, we could not be any more into Path Of Exile The Fall Of Oriath and we have spent a lot of time already with the beta since it was released a few weeks ago.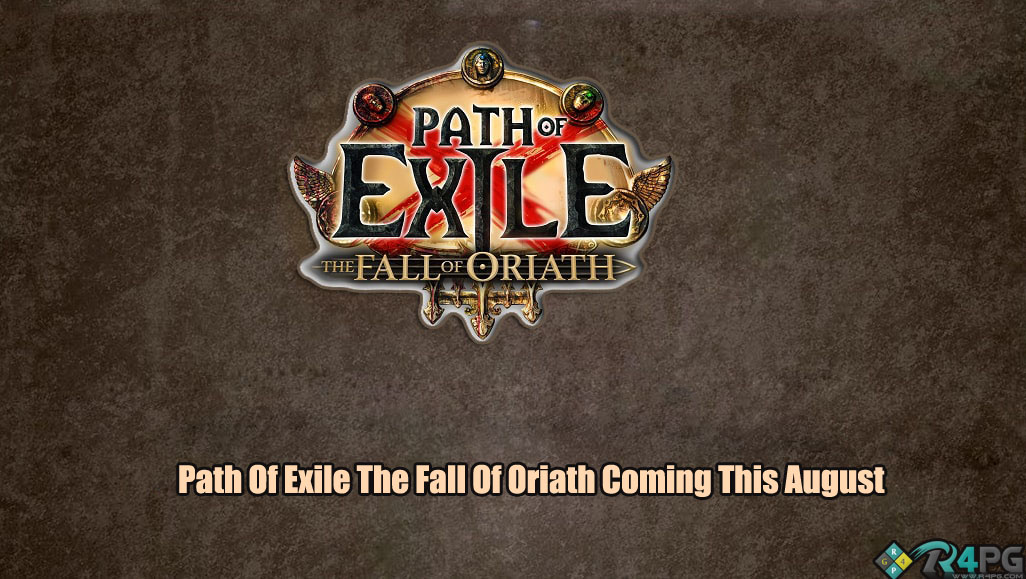 This is actually the sixth expansion for the game and we feel it is the best so far. While a ton of us have been having a great time with the beta. There are still those that like to wait until things are finished (are games like this ever really finished?) before they jump in. Well, they do not have too long to wait, as the full release for Path Of Exile The Fall Of Oriath is the first week of August. Path of Exile3.0 The Fall Of Oriath Launches on August 4th.
You can expect a ton of stuff in this new update and it is actually the biggest one the game has gone through so far! With six new acts, some great new story, the pantheon system and even a port to the Xbox One! Grinding Gear Games are clearly going all out with this update and we think it is very exciting.
We would love to know what you guys are looking forward to in the full release of The Fall Of Oriath and if any of you plan on getting the Xbox One version of the game as well! Thanks for reading and be sure to pick up a great deal in our Path Of Exile Currency Hot Sale.