Forza Horizon 4 Guide - How To Download DLC Cars
R4PG Game Store
Date: Oct/10/18 04:28:18
Views: 4000
Forza Horizon 4 is a fascinating game, and I believe many players pre-ordered the game before the game was released. There are a lot of loyal fans of the Forza Horizon series who bought a special version of the game or the car pass with game. If you are in this situation and want to know how to download dlc, the following guide may be helpful to you.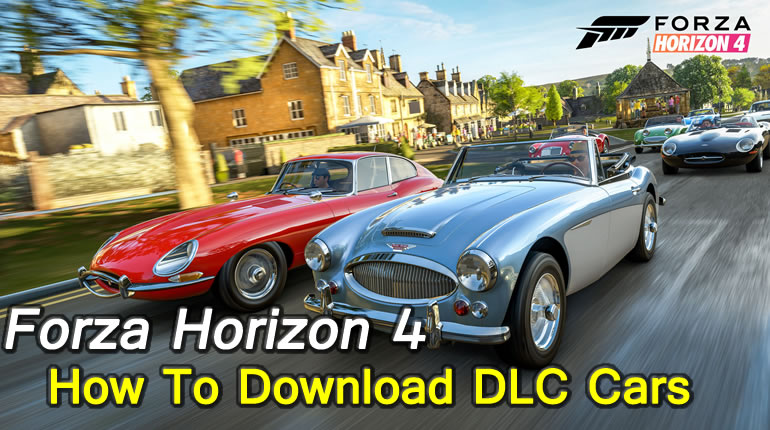 First, you'll want to make sure that all Forza Horizon 4 DLC cars packs have been installed on your Xbox One or PC. Once you've ensured all additional DLC content has been installed onto your system, load up the game. You should receive a message in-game that Forza Horizon 4 DLC cars are available for you to check out. Specifically, the James Bond Forza Horizon 4 DLC cars.
Then,to access a list of DLC cars in Forza Horizon 4, you'll firstly want to head to either the main Festival Site in the middle of the map, or a House.
Houses are found by driving around the map, and once you've found a House, you'll then be able to purchase it using CR (although they're usually pretty expensive). Either visit the Festival Site in Forza Horizon 4, or visit a house you've purchased, and you'll be able to see a list of all the available DLC cars that you can download.
Here, you'll see 10 James Bond Forza Horizon 4 DLC cars just waiting for you to download. They're all completely free in-game, so don't worry about not being able to afford any of them. Now all you have to do is select each one individually, purchase it as you would any other car, select the color, and you're all good.
To actually drive these cars, all you need to do is then head to your Garage, select the My Cars option from the menu, select the one you want to drive, and change cars as you would any other vehicle in Forza Horizon 4.
Keep in mind that while most of the DLC cars in Forza Horizon 4 are available for free once you've purchased their corresponding expansion packs, some will cost you CR to obtain. These are usually the more elite cars, like the James Bond Aston Martin DB10, in which case you'll have to get out on the roads and earn some CR through races and other events.