Forza Horizon 4 Guide - How To Fast Travel In Map
R4PG Game Store
Date: Oct/10/18 02:19:19
Views: 3873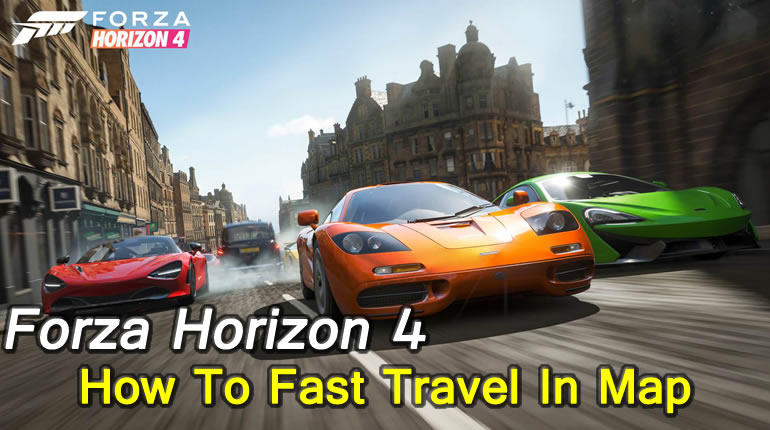 British landscape created by Forza Horizon 4 shows an amazing charm to player, unique season system and wonderful events provide players with unprecedented pleasure. But the open world map of Forza Horizon 4 is massive so it's understanable that you may want to fast travel occasionally.
There have limitations that the fast travel system in Forza Horizon 4. There is only one way to fast travel in Forza Horizon 4 and it done through the in-game map. Unfortunately, you'll only be able to fast travel to the house you're currently residing in, as well as the Horizon Festival site itself. Any other events, houses you own but don't live in, or landmark spots aren't available to fast travel to Forza Horizon 4.
To actually fast travel, you'll first want to bring open the world map. Places that you can fast travel to include the Horizon Festival (Big H) on Map. You can also fast travel to current home or other homes that you have purchased for an amount that is determined by how much progress you have made in the game.
Once you've highlighted either of these with your marker, you'll likely notice a new option pop up just below the map. It'll now inform you that it's possible to fast travel to the location by simply pressing X on the Xbox One controller.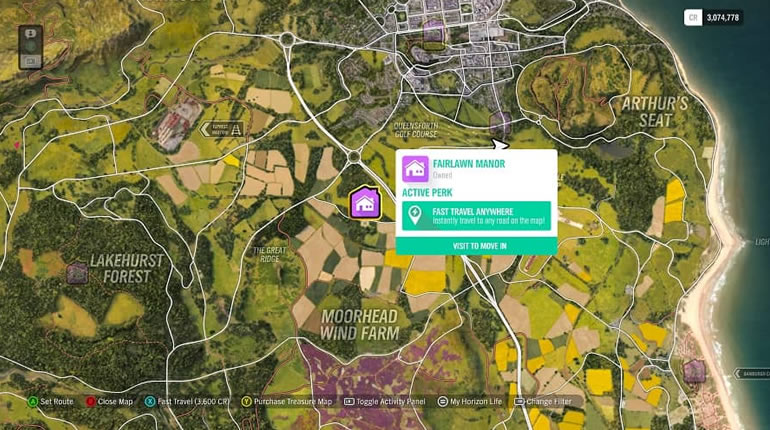 It's worth noting, however, that you will need to hand over some hard-earned Credits (money) in Horizon 4 each time you want to make use of this feature. However, you can get discounts in the game by simply destroying the fast travel boards dotted around the game's stunning world. Smash more boards and you will pay far less to fast travel to these locations. Fast travel billboards are the purple icons on the map with a lightning bolt on them. In addition, you can also purchase the required Forza Horizon 4 Credits through our website. The trade process is fast and safe, and it is very cheap.