Forza Horizon 4 Guide - How To Gain Influence Quickly
R4PG Game Store
Date: Oct/09/18 02:18:04
Views: 2344
Forza Horizon 4 is out now on the PC and Xbox One. Now long-awaited players can enjoy the vast fields, famous cities and historical sites in the UK. In this huge open world, players can realize adventures that they have never imagined before. Our website will continue to keep an eye on the latest news and updates of the game, and will launch several related guides to better serve players.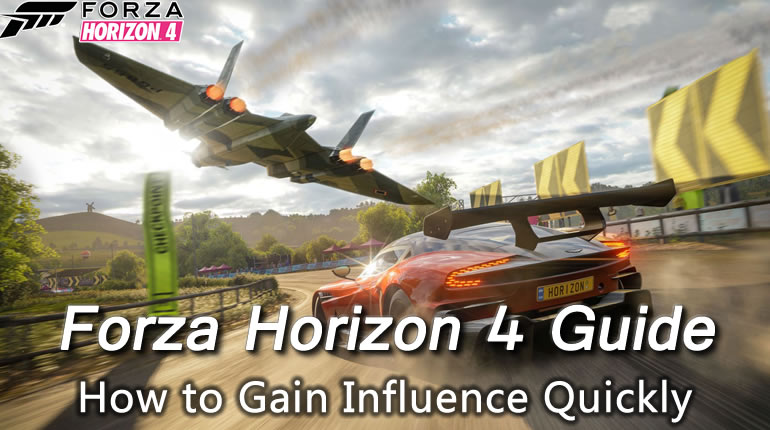 As we all know, influence is back once again in Forza Horizon 4. In this guide, we will briefly describe the impact of influence and how to get it in order to help players reduce dull boring time.

In Forza Horizon 4, influence acts as one of the two forms of the currency in the game, with one being Credits (CR) that you can earn through simply racing, and Influence being the only way that you can unlock new Seasons and events.

TL;DR: there's very little to do in Forza Horizon 4 that won't earn the player Influence. One of the easiest methods, and absolutely the most organic method of earning Influence, is to simply play the game. This don't-fret approach is core to the Forza Horizon 4 design, and is meant to help provide a more natural progression throughout the entirety of the experience.
Important Quick Guide: The easiest way to gain influence is by leaving a browser tab open.
Free roaming in this huge Horizon open world map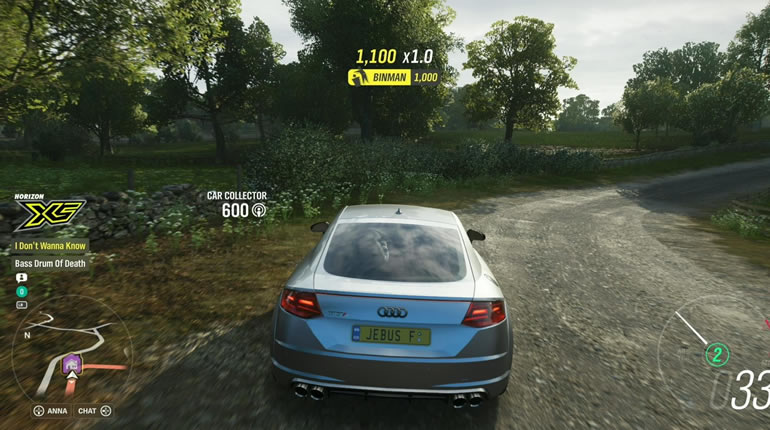 The easiest way to earn influence fast in Horizon 4 is probably by just going on a free roam.
You get some influence based on how you drive. For e.g. if you do certain skills, you will gain a lot of influence and your influence bar goes up without you noticing.
So yeah, playing this game just by chilling and not doing races is one good way of earning influence. Forza is pretty generous with these points.
Take part in races and other events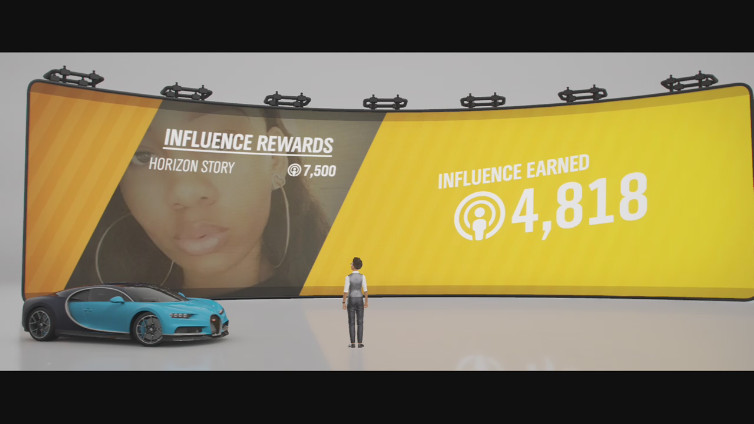 You will probably notice this from the start. Once you finish a race or other showcase event, you will gain both credits and influence. It doesn't matter if you get last place.
You will still gain a sum of influence just for completing the race.
Gain influence from perks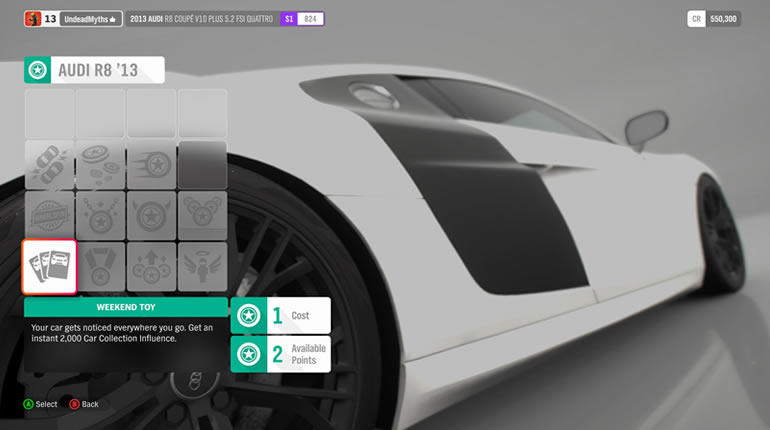 Another really easy way to get influence is by perks. Each different vehicle has its own vehicle perks.
Fortunately, the first perk or skill you can learn is the Weekend Toy. It gives you an instant 2,000 influence points. How easy is that?
Just play with more vehicles and you can keep unlocking this perk since each vehicle is considered different.
There's also this Showing Off perk that gives you 7,500 instant influence points upon redemption. This however costs 5 skill points which means it takes a longer time to unlock.
Furthermore, you can only unlock adjacent skills / perks, so you need to get the one below that perk first.
Crush those influence boards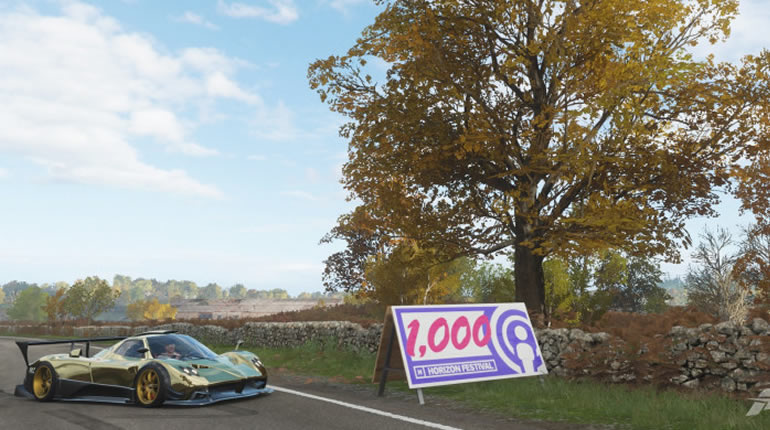 You will notice many of these influence boards in the map and they typically give 1,000 points. Just crush them and you will receive influence as depicted in the board.
Gain Forza Horizon 4 Influence With Mixer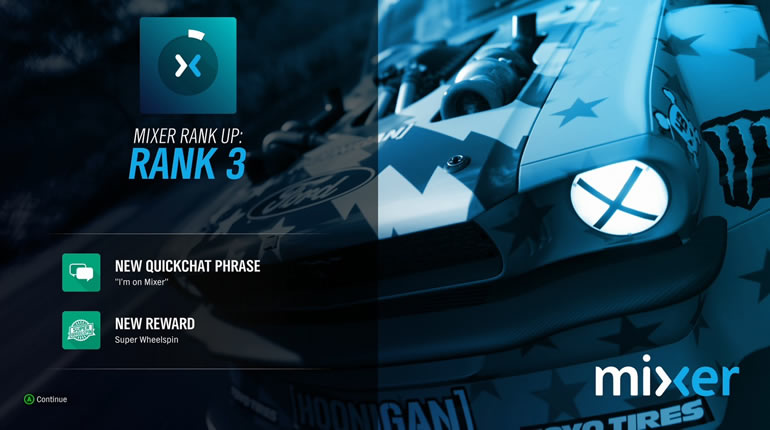 Forza wants you to stream the game, but only on Mixer, Microsoft's Seattle-based alternative to Twitch.
Now, that said, if you do decide to stream the game through Mixer, you wind up with some benefits – Mixer streaming nets you increased influence points, the game's version of experience.
Earning Influence through Mixer is actually pretty simple. All you need to do is follow the simple steps below, if you don't already have your Mixer account linked to your Microsoft/Xbox account:
Log in to Mixer.
Click on Account.
Go to 'Link Accounts' under the Settings tab.
Select 'Link Your Microsoft Account.'
Follow the on-screen steps to link the two accounts.
So long as you interact with Forza Horizon 4 streams on Mixer with this account you'll begin earning influence as you watch or stream the game. As you build influence, it will become available to you in-game at launch, however, not immediately. This key quote from the Mixer blog highlights some minor restrictions.
Notably, you'll have to spend a small amount of time unlocking the "Mixer" thread in the campaign – but once you do, all the influence you've accrued will be waiting for you!
To unlock the Mixer thread and begin earning your influence in-game you simply have to complete the initial four seasonal championships and qualify for the Horizon Roster. You'll then see a Mixer box open in the Horizon Life breakdown and it will tell you your current level, how much more influence until you level up again and what items you'll earn next.
Now that we have covered the content of the influence section, please continue to follow our website for other aspects. We will continue to update the guide and news about the Forza Horizon 4!