Best Chance to Get 80 Chaos Orb and 5 Exalted Orb Freely
R4PG Game Store
Date: Jul/26/18 02:52:01
Views: 3126
We are R4PG, we have a lot of PoE Currency, and most importantly, we are happy to give you guys 80 Chaos Orb and 5 Exalted Orbs if you give us a five stars reviews on Trustpilot!

Time:
26th July - 3rd Aug
Rewards:
a. 80 Chaos Orb for a 5 stars review
b. we will choose 5 lucky guys among every 100 reviewers to give away 5 Exalted Orb
How to write a review:
1. log in or sign up on trustpilot.com
2. Find R4PG review page:
a. you can click this link https://www.trustpilot.com/review/www.r4pg.com to write reviews for us: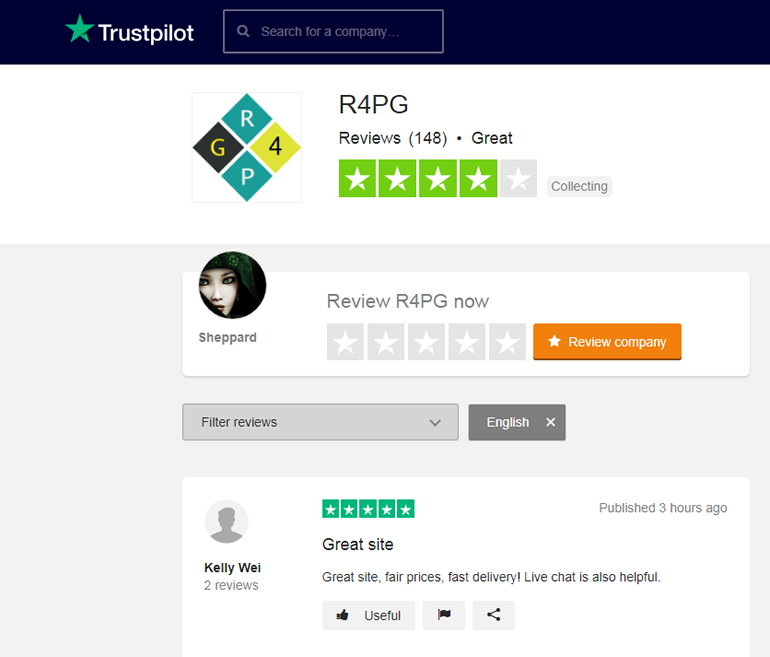 OR
b. you can search "R4PG" on trustpilot.com, then you will find us easily:
3. give us a 5 stars reviews: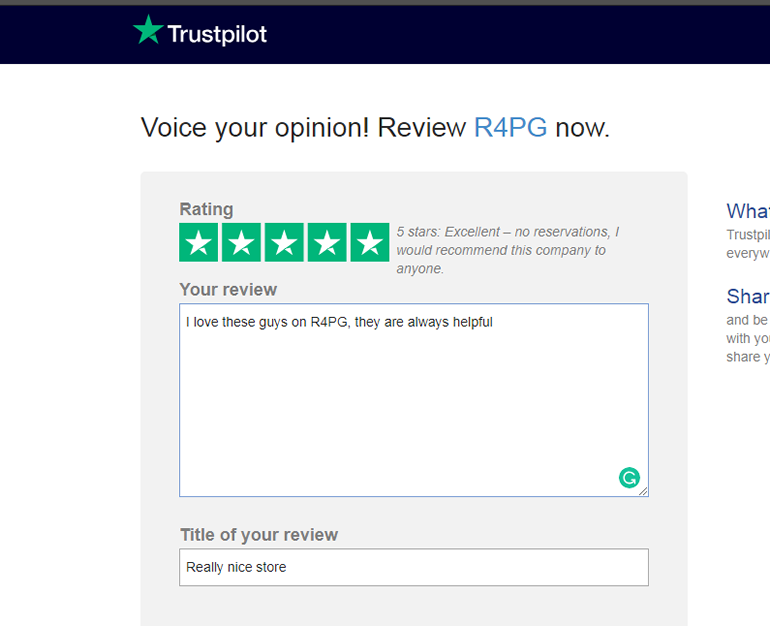 Note: you need to confirm that your review is posted successfully(you can log out and go back to R4PG review page and check whether your review is visible)
How to get your reward:
You can contact us in these ways
1. LiveChat
2. Email: [email protected]
3. Facebook: https://www.facebook.com/r4pgvips/
and show us your 5 stars review screenshot, and tell us your character name and game server
Please note: we can only give away rewards on Incursion and Standard server!
Then we will give you an Order Number, for example, WORK1807261551, you can go to our website to get your rewards at any time with this Number
The lucky guys that win extra 5 Exalted Orb, we will contact him on Trustpilot
That's all, hope you will be the lucky guy to win 80 chaos and 5 EX!
Many thanks,
R4PG Team