PoE 3.4 Shadow Trickster Blade Vortex Build: Fast Map & Tankly
R4PG Game Store
Date: Sep/05/18 22:26:53
Views: 6792
Delve is a brand new league, and believe that many players have been experiencing a long time in the world of delve, players are eager to explore the content of this new league. For players who have been exposed to poe for a long time, the freshness of the new league may not be as good as they might think. If the player tries some new builds in the new league, it may bring a different experience.

Overview
The Trickster is a versatile hybrid class that mixes high speed, maneuverability, and slippery defenses. It is well-suited for Shadows that deal damage over time, including from poison.
This build introduced this time is very suitable for the beginning of the league. With the advantages of the trickster and the powerful skills of Blade Vortex, you can get a good dps and do not need very expensive equipment.
Pros & Cons
+ Newcomer to the league
+ Very friendly to low budget players
+ Fast leveling
+ Fast Clearspeed with Blade Vortex
+ Good Single target cause Blade Vortex
- Not for all players
- 2 Meta Items are required (not so expensive but just as a reminder)
- Its not the "Explode the Screen" Elementalist Build
Skill Tree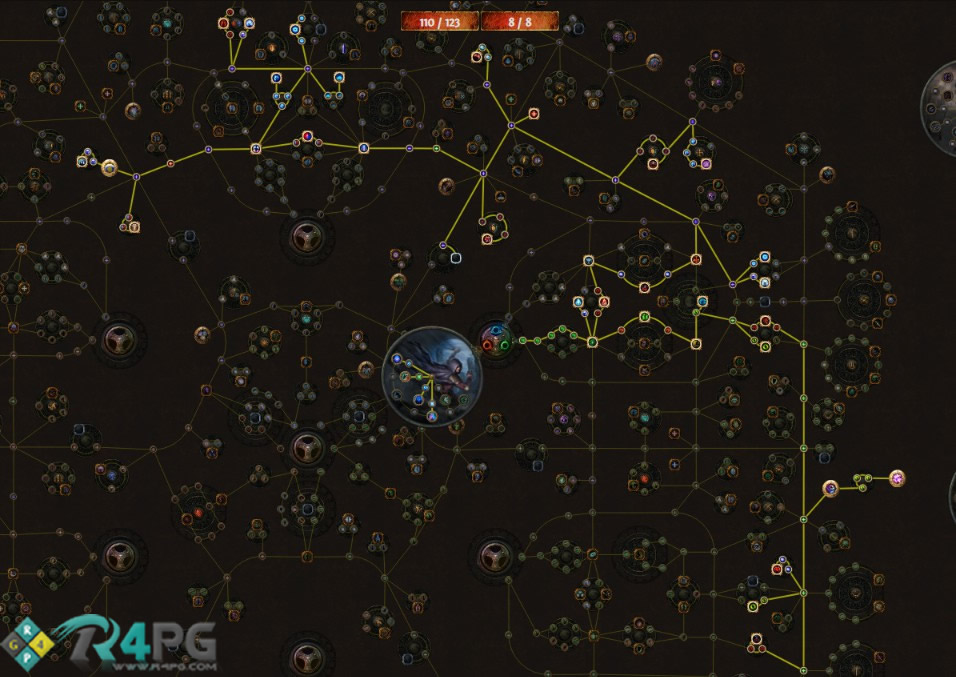 Ascendancy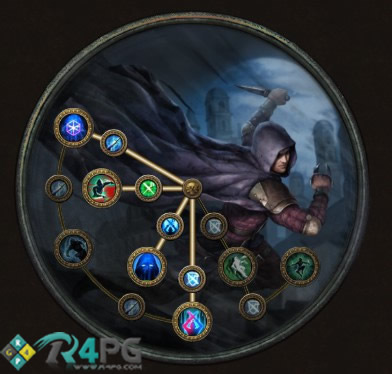 Take Trickster and then in this order:
Weave the Arcane -> Swift Killer -> Harness the Void -> Patient Reaper
Skill Links
The links are sorted in descending order of importance. So the last gem in a chain should be the last one you slot in when you upgrade your amount of links.
The colour of the Text implies the colour of the Gem.
Blade Vortex:
4L Blade Vortex - Controlled Destruction - Efficacy - Crit Damage
5L Phys to Lightning
6L Added Fire Damage
Aura/Golem:
Hatred in the Essence Worm
Stome Golem - Flame Dash - Faster Casting
Cast When damage Taken:
Cast When Damage Taken (lvl 1) - Immortal Call (lvl 3) - Increased Duration - (Warlord's Mark (lvl 5)) only if you dont have a on hit Curse Ring
Movement:
Whirling Blades - Faster Attacks - Culling Strike - Fortify
If you're using Void Batterys use:
Lightning Warp - Less Duration - Swift Affliction - Faster Casting
Optional:
Portal - Faster Casting
You can also link you Golem with Minion Life and Blind if you have spare
Gear
Overview:








Weapon:
Cheapest:Rare Spell Dagger
-Spell Damage
-Crit Chance for Spells
-Optional Adds X Damage to Spells
This should get you started in maps
Helmets:
Starkonja's: Good Defence and Crit for a good price
Armours:
Belly of the Beast: Our go to Chest. It has all we need: All Res and Life
Gloves:
Get Rare Gloves with Life Resist.
Belts:
Rare Belt
This is you best slot for Resist and Life get as much as you can afford here
Boots:
Rare Boots with Life, Resist and at least 20% Movement Speed. 20% is enough for the start and 30% is hard to afford at the first days of the League, later on of course get 30% or even 35%
Rings:
Essence Worm: Needed for less reservation since Hatred is the only Aura we use its perfect for Mind over Matter and our Clear Mind Jewel.
Amulet:
Rare Amulet with Life+Resist
Jewels:
Clear Mind: Since we use our Hatred in the Essence Worm this will boost us greatly.