What Grinds Your Gears About Path Of Exile 3.0
R4PG Game Store
Date: Aug/19/17 00:59:23
Views: 2874
Ok, so we know that Grinding Gear Games have some big changes to the Harbinger League. But there are a couple of things that we would still like to see improved as the game moves forward. As you can tell by the low price we are offering Path Of Exile Orbs, Path Of Exile Currency and just in general how much we talk about it, we are huge fans. But here are a small selection of things we feel could be better.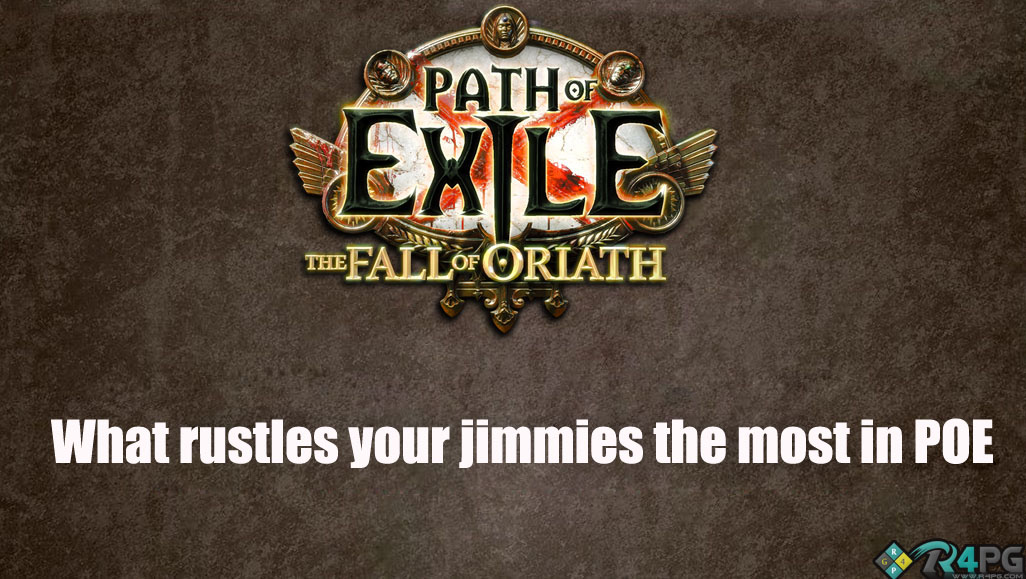 Voice Acting!
We love the world of Path Of Exile, but feel that so far in 3.0 there has been a real lack of voice acting added to the game. This is especially evident when you enter a new area! We know that this is a huge game, but we would love to get a bit more invested in the overall lore and a huge part of that could be done by having more voice acting, explaining new areas to us.
Weird Graphical & Frame Rate Issues
No game is perfect, but a few people in the office have said that they have been able to see through floors, have characters disappear and other weird things happen to the game. We have even seen the frame rate drop to a crawl when certain items are dropped. We know that these are the kind of things that will be fixed over time, but it can take you right out of the game when they happen.
Direct X11 Issues
Always starting the game in windowed mode, Alt tabbing causing the game to crash, crash when booting the game up, crash when entering a new area…. Just a lot of crashes with DX11!
Again let us say we love, Path Of Exile and think GGG is doing an awesome job, but we do feel that certain areas of the game need a little bit of polish and fine tuning. Thanks for reading and remember to check out our special offers on Path Of Exile currency if you want to score some Path Of Exile Orbs at a low, low price!