What Skill, Skill Re Work Or Vaal Skill Do You Want To See In Path of Exile 3.0?
R4PG Game Store
Date: May/10/17 01:27:33
Views: 3366
Hello fellow, POE players. The first thing we have to tell you is that right now (yes as you are reading this) we have special offers on our POE Orbs so be sure to have a look and save yourself some money and time. Anyway, the point of today's blog post is to comment on something that we saw on the Path Of Exile forums and that was the mention of 4 new skills being added to the 3.0 Path Of Exile update.
Of course, this got many folks in the R4PG office excited and there has been a bit of debate about what Grinding Gear Games should add to the game. Some of us feel that they could maybe work on fixing some of the more broken skills that are in the game before they start adding new ones! But there is no denying that it is pretty exciting to think we have some cool new skills that our characters can potentially use.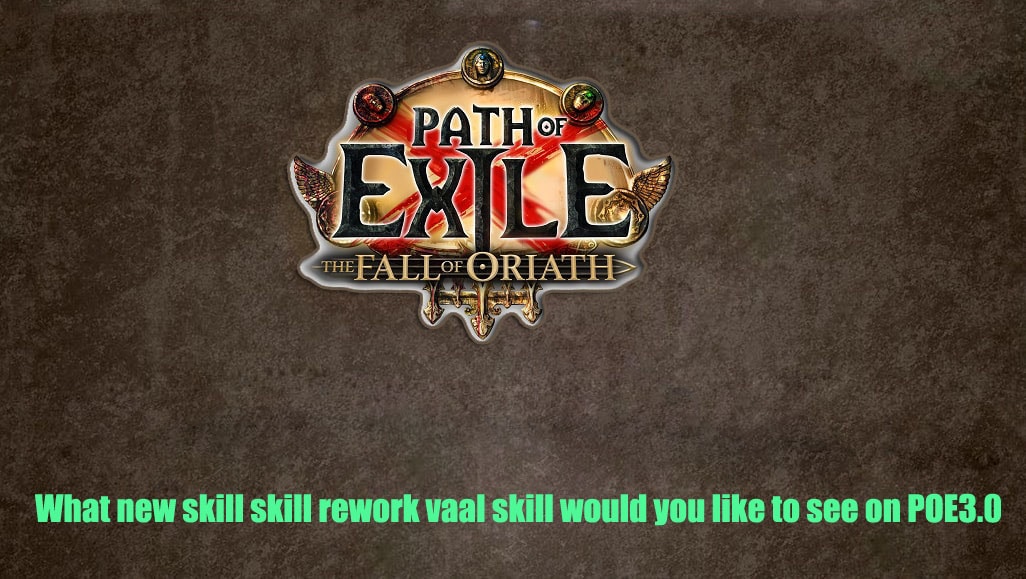 One thing that a few of us would love to see is some more heavy handed melee only kind of skills. Also, some new Vaal skills would be pretty epic as it feels like an age since we last got a good Vaal skill. While it is exciting to think what Grinding Gear Games has in store for us, we know it is always going to be hard for them to please everyone. Still, we have a lot of faith and are sure that most of us in the office will be giving these new skills a real good try.
What are your hopes for the new skills that are coming to 3.0? What do you hope to see added? Fixed? Or maybe even removed entirely? Also be sure to have a look out or awesome offers on Path Of Exile Orbs.