100K Madden Coins In Minutes
R4PG Game Store
Date: Nov/07/17 00:07:29
Views: 2675
Madden season is in full swing and as the online arms race to build your MUT team continues everyone is looking for tips to become the next MUT millionaire! So what's the fastest, quickest, and easiest way to do this? The answer is not so simple. Aside from spending your real hard earned cash on a madden coin site or buying countless pack bundles in hopes to pull that unicorn of a player, it's typically a long arduous task of grinding solos and sniping the market place. Why is Ea so cruel and careless to its die hard fan base? If only they would give something back to its loyal community.
Well this year they might just have done that with it's daily rewards program, which is by far the easiest and fastest way to earn your way to that player you so crave.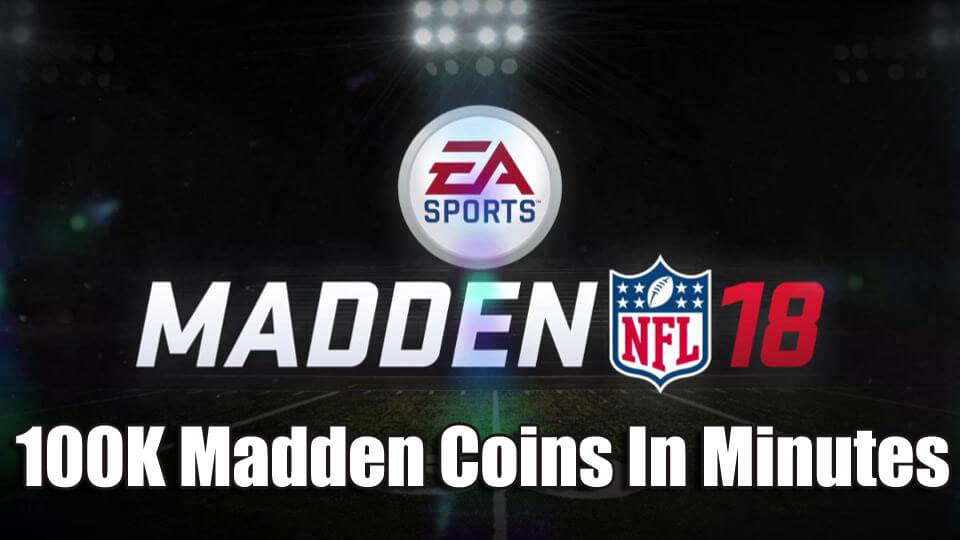 But what are these daily rewards and how do you get them you ask? It's simple, the daily rewards is a renewable (daily of course) short list of tasks and objectives you complete that unlock a quick sell pack worth up to 250k in coins. How much you get every time is random and more times than not it will be on the lower end of a few thousand coins. But given the little time and effort it takes it is well worth it. Especially since you have the chance at so much more.
The tasks themselves can't be any easier, simply win 2 games, either solos or against opponents online, buy a pack from the store and complete a set from the item sets tab. That's it! To do this as fast as possible typically solos are the shortest games. As far as a fast inexpensive pack to buy, you can't beat the 500 coin buy a player pack which also nets you a silver or gold player card. A fast set to complete is the NFL predictor sets where simply changing a true TO false completes the task. Do this every day and you have a chance at pulling up to 250k in coins to improve your team! So remember this tip, because you could get more in minutes with this method, than you could spending hours sniping and completing solos.
For more tips check out our blog at https://www.r4pg.com/madden-nfl-18/news