Path Of Exile 3.0 Enters Final Stage Of Beta!
R4PG Game Store
Date: Jul/05/17 01:03:26
Views: 2690
Hey guys, we are super excited for the full release of POE and as a result, we are keeping our Path Of Exile Orbs Special Offers running a little bit longer so you guys can get fully stocked up.
We have spent quite a bit of time with the beta and today we want to share with you a few of the interesting bits of information we have picked up about Path Of Exile 3.0 as it enters the final phase of the beta before the game is fully released!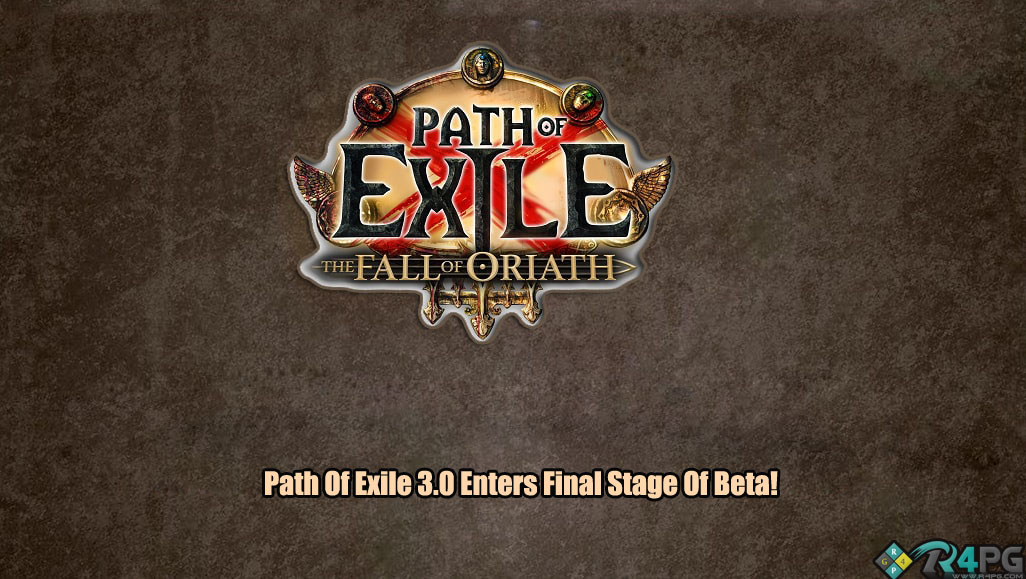 Release Date: Ok this seems to keep on changing and while many of us were expecting this to drop in July, it appears that the first week of August is when we can expect Path Of Exile 3.0 to be fully released.
Still, Some New Content To Be Added: There is about a month to go before release and while no exact details have been revealed. It has been said that there is some more new content that is due to be released in the final beta update, act 8, which will give us access to all four of the labyrinths.
New Tutorial System: We knew that there would be some kind of new tutorial system in place as they need to have this done for when the game is fully released. But in this final phase of the beta, we will most likely be seeing the tutorial system that is going to be used in the final version of the game.
Performance Improvements: From graphics to framerate, the final phase of the Path Of Exile beta is going to make fixes to the overall performance of the game. From what we have heard, more modest PC's should hopefully not have as hard a time running the game anymore.
If you love Path Of Exile as much as we all do here at R4PG. Be sure to have a look at our POE Orbs Special Offers where we have all the POE Chaos Orb and POE Exalted Orb you could possibly need.