Path Of Exile Launches In China!!!
R4PG Game Store
Date: Aug/25/17 01:14:19
Views: 4201
We are sure more people than ever will be looking to buy Path Of Exile Currency as the game has just launched in China!
The Chinese market is huge for MMORPG's and now Path Of Exile is in open beta. It is a pretty exciting time for the game as not only this, but it is also just about to drop on Xbox One as well. We think that this is huge for the folks at Grinding Gear Games as we know they have been working hard for a few years to get POE into China. We know that those gamers in China are going to be very excited to buy Path Of Exile Orb so they can start their own POE journeys.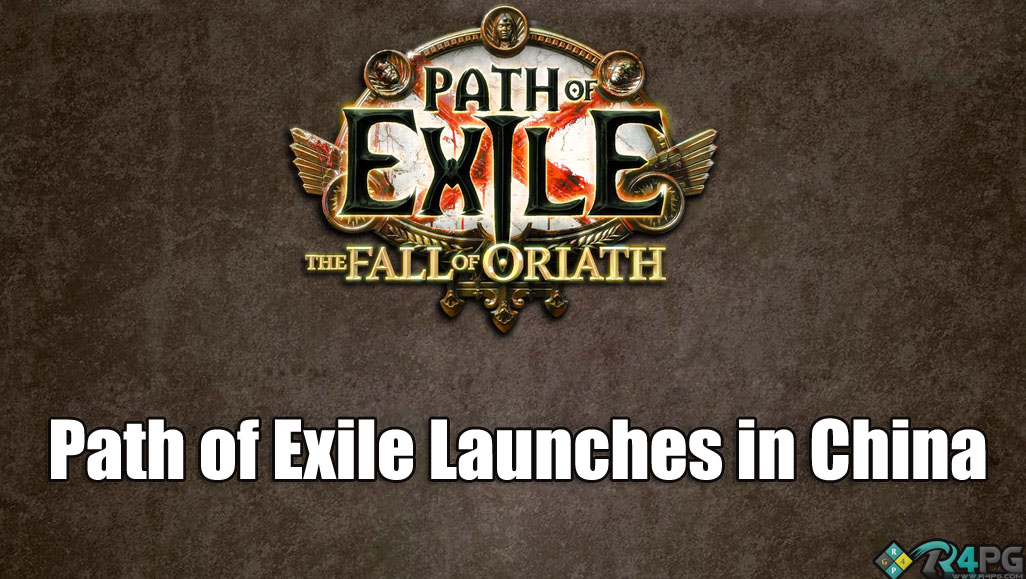 One of the coolest things about the way that this news was announced was how there was as special Path Of Exile Event held in an old church in Shanghai to celebrate the launch. It is really cool and worth having a look at the pictures on the POE forums. They went all out and we can tell already that the people in China are going to get right into Path Of Exile. There was a signing after the event with hundreds of fans wanting things like posters and pictures signed.
As you know, here at R4PG, we are huge fans of Path Of Exile and the more people who can play it the better! We are celebrating the launch of POE in China by making sure you guys have a cheap place to buy POE Orb by keeping our Path Of Exile Hot Sale open a bit longer.